My Blissmaker friend Maricel recently blogged about her Quiet Moments with God. Her piece inspired me to think about my own quiet moments with God. What immediately came to mind was how the best quiet moments I've had with Him have been in our bathroom.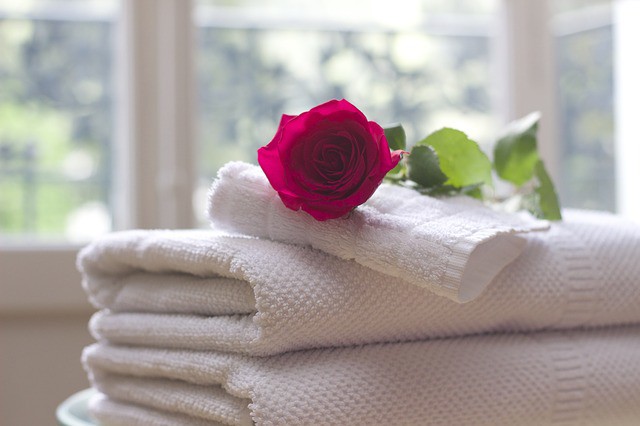 I would be praying to Him when a jolt of inspiration would suddenly hit me.
While using my hair dryer.
While taking a shower.
While washing my hands.
While brushing my teeth.
While looking at myself in the mirror.
God would give me one-liners that would send shivers down my arms and make me weak in the knees.
"Pray for him."
"Always come from love."
"It's okay to be vulnerable."
"Nurture yourself."
"You are a responsible, compassionate, confident woman."
These one-line answers to my prayers have made me cry with gratitude. These simple answers helped me shift and go out of the bathroom physically, emotionally, spiritually refreshed.

Why the bathroom?
Quiet moments. Quiet time. Bathroom time is the only time I have most days to fully take care of myself. Because I try to shed my to-do list from my mind when I'm in the bathroom, there's more emotional space for me to take a deep breath, relax, and just BE.
It is in this relaxing that I find quiet moments to reflect and say my prayers.
While feeling my body adjust to the warm spray of the shower.
While lathering up with my favorite body wash.
While washing my face after a long day.
While putting on my favorite body oil.
While styling my hair dry.
It is a sacred moment for nurturing myself, a sacred moment for saying quiet prayers.
It is in this Quiet when I can fully give in to the rush of thoughts in my head, when my thoughts — slowly, carefully — fall into place, like puzzle pieces finally finding their right partners, fiting in perfectly, quietly.
Then I understand what He's saying.
Those one-line answers come when I've emptied my mind, when I've given in to the quiet.
My bathroom. My sacred space. This is where I have my best quiet moments with God.
Is your bathroom time sacred for you too? When are your quiet moments with God? Do you have quiet moments with God in the bathroom as well?