NEW YORK has always fascinated me. It's a dream destination of mine. Hollywood has played a big part in shaping my perception of the city. Most of my favorite TV shows are set in New York – Felicity. How I Met Your Mother. Friends. The Mindy Project. When my friends talk about their NYC trips, I grab some chips and just let them do the talking while I munch dreamily on my food. I've written about my desire to experience autumn in new york and my infatuation with the city. So when I learned about this Nuffnang and AirBNB contest, I just had to join it! The mechanics were simple: Choose a listing on Airbnb that you'd want to stay in, and share why you want to stay there. There was no question about the Airbnb listings I'd want to explore – they'd all be set in New York!
How to look for listings on Airbnb
First, you have to sign up for an account. You can connect it with your Facebook or e-mail. From there, you can go to http://www.airbnb.com/ and input your destination of choice, when and how long you're staying there, and how many guests there will be. Then click search! The screen looks like this:
Or you can scroll down and explore categories that have already been prepared for you. The site is navigation-friendly.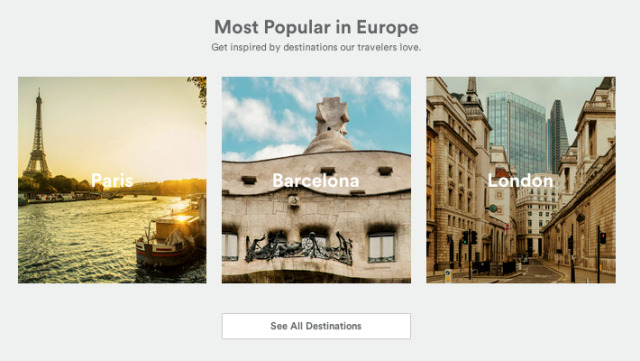 Go explore the site! You can be as specific as you want in your search. Want a whole house? An apartment? A castle? A villa? Want to share a room? Stay private? There are a lot of options which help keep your Airbnb as close to your personal preferences as possible. Experiment and see what listings come up for you!
My Chosen Airbnb Listing: An Authentic Tribeca Loft
What I wanted was a New York listing. There was a long list for me to explore. When I came upon this Tribeca loft, I knew I wanted to stay here! I imagined myself living in New York and this being my own place. It's cozy, has exposed brick walls, big windows, wooden floors. It's one big open space. Another thing I like about it: it's a walk-up (four flights of stairs, therefore, exercise!).  It looks super comfortable. Here are some pictures of the place!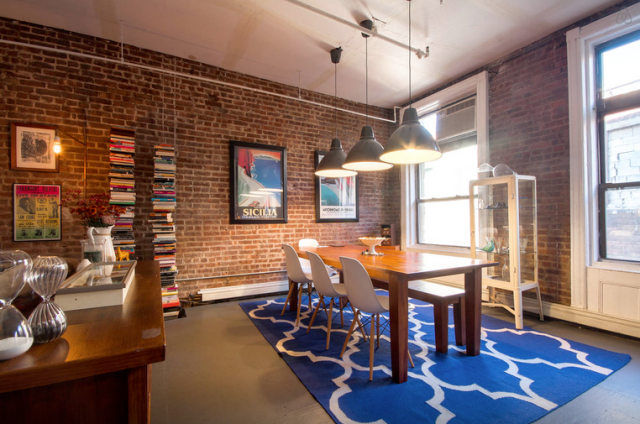 Exposed. Brick. Wall. I love it. When I used to play The Sims 3, I would always have their homes have exposed brick. It's so gorgeous. Look at those books too! I can so imagine living in this space.
The place has great sunlight too. Perfect for food shots. 😀  It looks really spacious, and one of the reviews mentions that this place is bigger than it looks.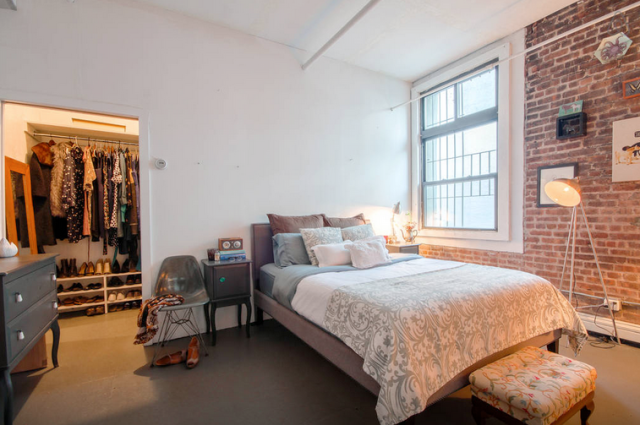 I can imagine unwinding on this bed after a long day. You know, after hanging out with Felicity at school, or taking a quick nap before hanging out at MacLaren's Pub with Ted, Barney, Robin, Marshall and Lily.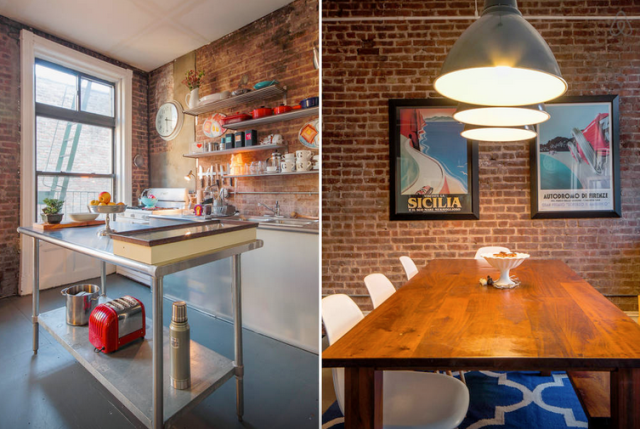 The kitchen has an oven! Plus 1000 points. It looks so organized too. The steel island is beautiful, and just look at that red toaster. Gah. I really wish I could live here. Note that in my Search fields I put in 3 guests. That's me, my husband and my son. So this place can totally hold 3 people. I want to live here. I will dream about this loft tonight. *sobs*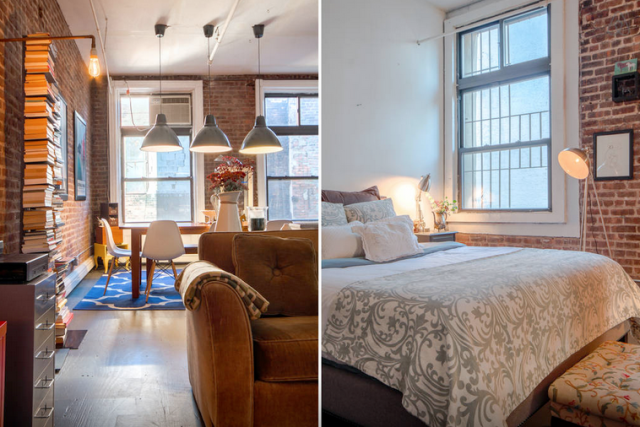 The left picture is the view from the bed, I think. Imagine waking up to that! I'm not a big fan of wide spaces, but this place has been made cozy with a little living room to break the space between the dining area and the sleeping area. And oh, that side table by the bed? So cute. I can totally imagine catching up on my reading in this spot.
Oh man, this is such a beautiful place. It has also has good reviews. Do me a favor. If you are going to New York and are looking for an Airbnb listing, stay here for me. Here's the link again to this place: Authentic Tribeca Loft.
Whether an apartment for a month, a castle for a week, or a villa for a month, Airbnb connects people to unique travel experiences, at any price point, in more than 34,000 cities and 190 countries. #WhereToNext #Airbnb #AirbnbPH
Sign up for Airbnb now and begin your journey! 
* This is my entry to Nuffnang's #WhereToNext Blogger Contest.