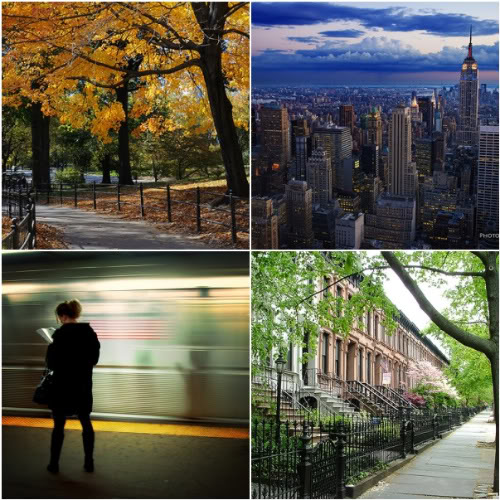 I am fascinated by New York.
This attraction has led me to dig up old chick lit books situated in New York. To read New York blogs. Ask friends about their New York experiences. Devour Daily Candy's New York section. Lap up New York Magazine. Look through New York real estate online. Review movies set in New York like "Nick and Norah's Infinite Playlist" and "Serendipity." Listen to Jay Z and Alicia Keys' "Empire State of Mind" on loop. Watch "How I Met Your Mother" over and over. I'm now thinking of re-watching "Top Chef: New York," even though I wasn't too fond of that season.
I'm not quite sure what triggered this fascination, but I'm hooked on reading about the city. It may just be a passing fancy. I've never been to New York. There's a romance to New York that I want to understand, maybe someday.
Yes. Maybe someday.
What's your New York story? Indulge me with your stories please while I live vicariously through them. Here's something to put you in an Empire state of mind too.
Jay Z feat. Alicia Keys: Empire State of Mind