Roasted yellow bell peppers are so good. You can have them as appetizers to a meal, simply snack on them or stir them into a vegetable dish for a boost of sweetness. Don't have an oven for roasting? No worries! You can use a toaster oven to roast bell peppers too! Here's how we roasted yellow bell peppers.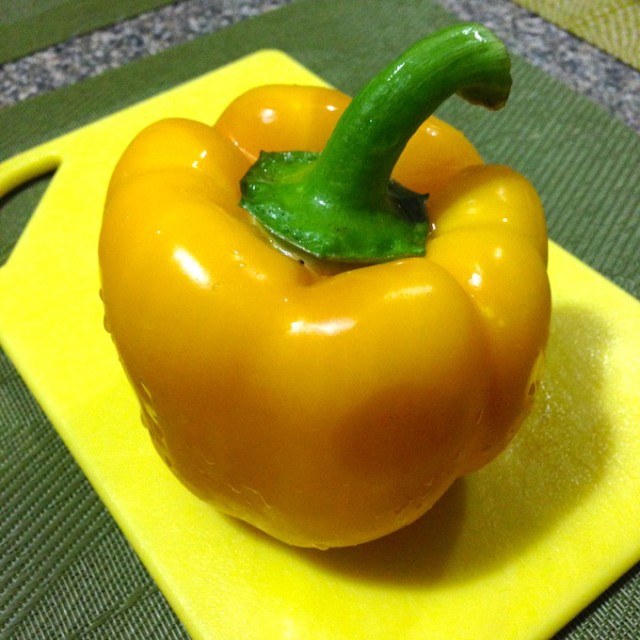 Isn't it beautiful?!
How To Select & Store Bell Peppers
You can roast red and green peppers too. I love yellow peppers though because they're much sweeter. Whatever color you choose to buy, make sure their skin is shiny, wrinkle-free and don't have dark dents or blemishes. They should also be firm to the touch.
Refrigerate unwashed bell peppers if you're not going to use them right after buying. Store them in a plastic bag in the refrigerator's crisper. Keep them dry. They can last up to 5 days stored this way.
How to Roast Bell Peppers in a Toaster Oven
First, wash your bell peppers and pat them dry. Slice them into strips.
Line your toaster oven tray with a piece of foil. Lay out your bell peppers side by side.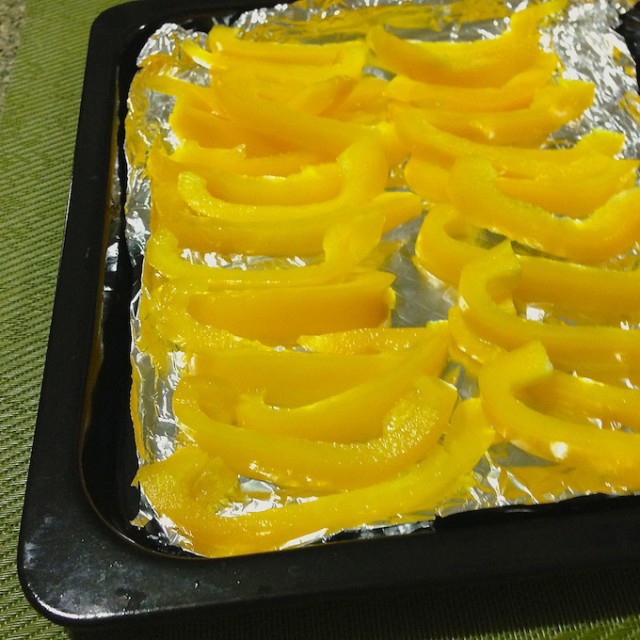 Hello my pretties!
Drizzle them with salt and olive oil. You can do without this step, but I like adding a little flavor this way.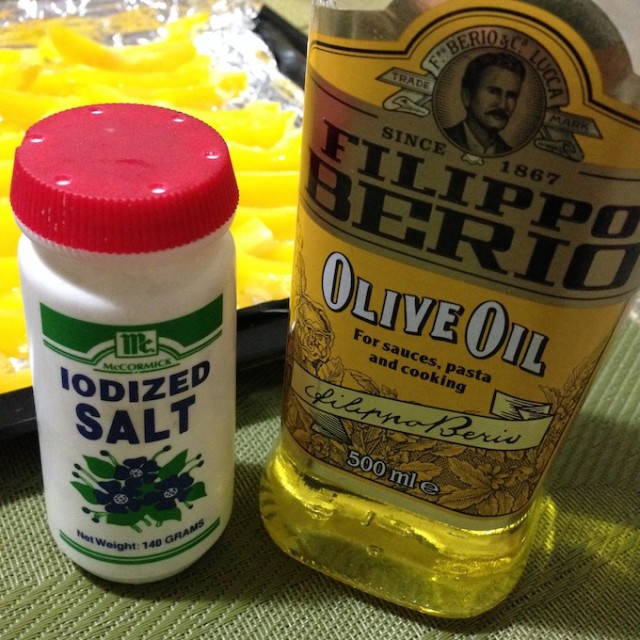 My trusted sidekicks.
Roast in your toaster oven for 40 minutes.If you have a rotisserie oven, make sure the burners above the oven tray are lit. Halfway through, turn the bell peppers over with a pair of tongs.
You'll then see the bell pepper strips getting charred. That's okay! We like charred!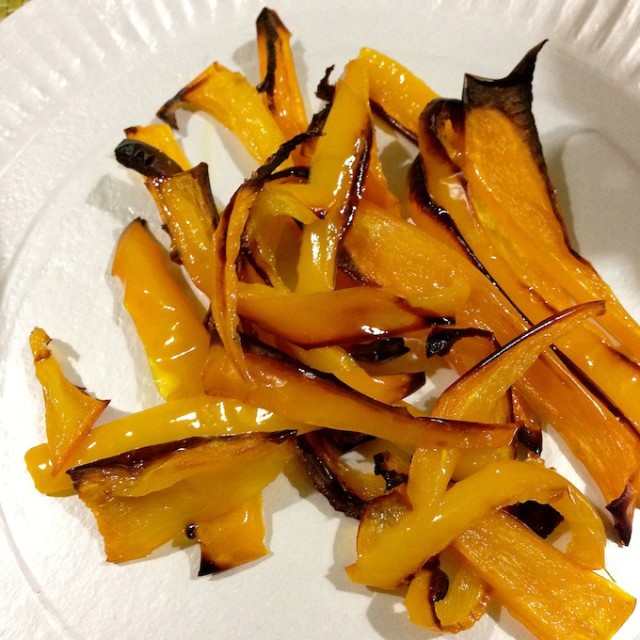 Can't wait to dig into this healthy snack!
Ta-da! Here's what they look like after 40 minutes. You can strip off the skin and eat the sweet bell pepper meat. It's deliciously sweet!
You can also choose to roast the bell peppers whole. You don't have to drizzle them with olive oil and salt when you do that. Simply place them on the tray and roast as is.
I like eating roasted bell peppers on their own. They make a healthy snack! But they're also great as a pizza topping! That's what we did last weekend.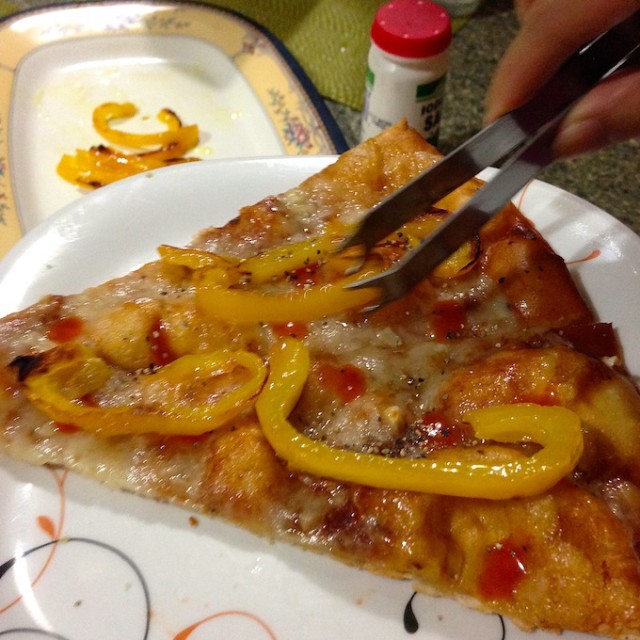 The roasted yellow bell peppers' sweetness complements the pizza's saltiness really well!
I love roasted yellow bell peppers! They're healthy and delicious. It takes a long time to roast though, so I cook other dishes while they're roasting in the toaster oven.
There are different methods for roasting bell peppers. This post by Tori Avey is super helpful: How to roast bell peppers. Check out her Colorful Pepper Salad recipe too. It looks so delicious!
Looking for a healthy summer snack? Try this recipe out! If you've got ideas on how to enjoy roasted bell peppers too, leave a comment!