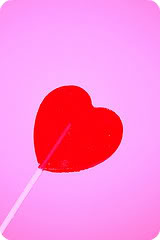 Why hello there! Yes, I'm still very much pregnant. 38 weeks today, weee! Timmy is fantastic, I have been feeling great except for some pelvic soreness. We make a great team, Timmy & I. Now if only he'd lock into position. That's where more walking comes in. So I'm lacing up those shoes and making more rounds around the village. Hopefully Timmy will be celebrating his birthday within the next week and a half!
Happy links and happy thoughts. Work still keeps me occupied, which is helpful in fighting getting impatient with Timmy's arrival. And here's a bunch of stuff that have been keeping me amused.
Do you tumblr? If you do, let me know.
Facebuko. Man, this site is hilarious. This post cracked me up this afternoon.
How long should you keep food in your pantry? Looks like my refrigerator and cupboards need some clearing out.
My Dad's on a juicer kick. Everyday makes for a healthy experiment, but I wasn't too fond of the tomato carrot juice. Maybe he'll get yummier ideas here.
S'mores Chocolate Cake from Red Ribbon. Oh my god. It is so good.
Does anyone know where I can get a nursing pillow? I've been looking at Mom-baby stuff online, and I think I need this. I saw one at Baby Company but it cost P4,000. Sheesh, too much.
14-second New Moon Trailer. OMJ! Oh my Jacob.
Babyrazzi. The Celebrity Baby Blog.
The Big Bang Theory in Two Minutes. Iiiiiiinteresting.
Methinks I'll go try some broccoli-carrot juice now. After one last visit to Facebuko.
What's been keeping you guys amused?
Image Credit: D Sharon Pruitt