READY to embrace your greatness this 2015? Here is a series of workshops I took part of last year that has made a significant impact on my life. You can take the journey a workshop at a time. I highly encourage you to take all three workshops — it's an amazing experience that will make you feel more empowered, inspired, overall — help make you a greater you!
I wrote about my journey last year. Here are links to the two entries:
Powerful Programs to Live an Inspired, Excellent Life: FLEX and ALC
My LEAP Trilogy Experience: Love and Greatness
This journey has been one of the highlights of my 2014, one of the highlights of my life! <3 It stretched me in ways that amazingly opened my heart and mind to what I can do, to how I can nurture the best way I can, and the support I got was just phenomenally loving. Can you feel the love in the pic above? That's wholehearted love right there.
Here are the FLEX, ALC and LEAP schedules for 2015: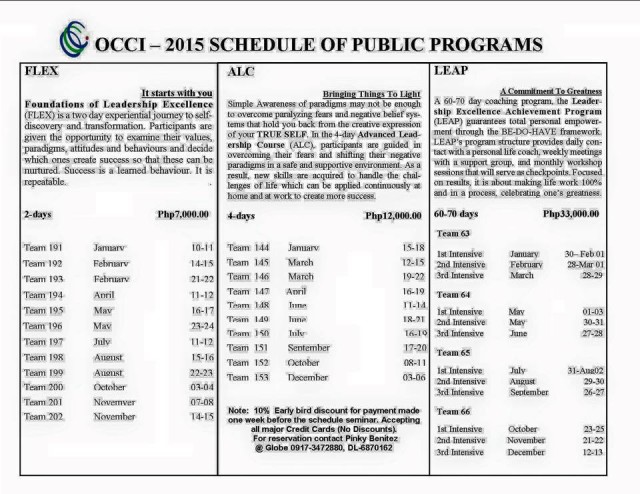 Let me know if you're interested! I'd love to help you out. If you'd like to learn more about the programs, drop me a line. I can also put you in touch with my friends who are coaching the programs. (That's my next goal: To be a life coach!!!!!)
Embrace your greatness!