The swelling of the ankles and feet is in full force now, and I was mighty irritated with them one evening.
Me: (irritated and whiny) "Husby! I hate my feet! They're so huge and flat! They look like Donald Duck's feet!"
H: (in a nonchalant tone) "More like Dumbo's."
I doubled over in bed laughing when he said that. Arrrrgh! I couldn't even get irritated with him because it's true. Rawr. Sigh. Laugh. 😀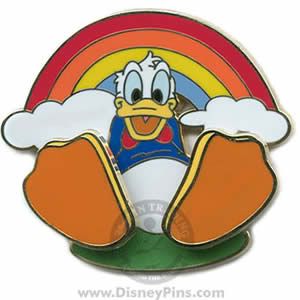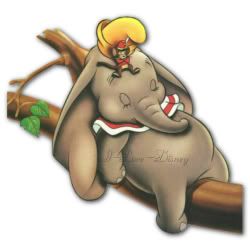 The sleeping Dumbo's probably what I look like too when I'm fast asleep! Heehee.
*****
Another swelling story. During birth class last weekend, our teacher checked our legs for swelling. And guess who was the poster child for manas (swelling)? You guessed it.
She taught me how to prop my feet up to alleviate the swelling (and that's how I spent the rest of the class — with my feet elevated!). And best of all, she taught H how to massage my feet to get rid of that Donald Duck look.
It's simple — have your partner massage the length of your foot with his thumb in strong, lengthwise motions. Ask him to massage the top part, not the sole and from top to bottom, toes to where the ankles start. It felt really good, like he was washing the swelling away.
*****
Other things you can do to help get rid of that swelling:
Raise your legs. At work, I prop my feet up on the edge of a trash can, or if available, a chair. At home, I prop my feet up on a pile of big pillows when reading in bed, or on the ottoman when on the living room couch.
Walk, walk, walk. This is great especially if you're sitting down the whole work day. Take quick walks around the block or your office during breaks. You not only rid yourself of swelling, it makes for good exercise for you and the baby.
Drink lots of water. Fluids in, fluids out? The more water you drink, the faster salt and water is flushed away by your body. So drinking water to get rid of water retention sounds kind of ironic, but it works that way.
Watch what you eat! Fatty and salty food causes water retention, so maybe you can opt to go without those potato chips first. I'm talking to myself here, yes. Remember, Donald Duck is cute but we don't want to have feet like his.
*****
What caused MY swelling? I spend most of my work day seated. While I prop my legs up, I do need to walk around during the day more. I've started propping my legs up as soon as I get home, and I've noticed that the swelling has lessened. Now they don't look to Dumbo-esque.
I'm a huge water drinker, but I've noticed salty food creeping into my diet, so I have to be more conscious of that. No matter how many liters of water I take in, if I continue this stubborn salty food streak, I might resemble Dumbo's Mama. No, that is not a good picture, nor a healthy one.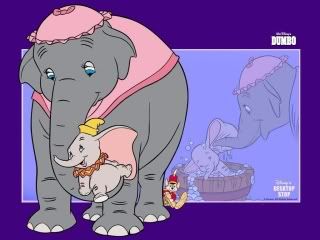 *****
Take note that I'm talking about MILD swelling. If at any point of your pregnancy you notice a sudden swelling, contact your OB right away. You might be having pre-eclampsia, which is dangerous for you and your baby.
So stay healthy, avoid swelling lest you want Donald Duck or Dumbo feet!
Image credits: Donald Duck, Donald Duck 2, Dumbo, Dumbo Mama