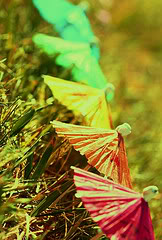 A "babymoon" is a vacation you and your partner take together before the baby arrives. It's an opportunity for you to get away from drudgery of everyday housework, to take a break from baby planning and to just enjoy your time together as husband and wife.
You may ask, "Do I really need one? We're okay as we are. We're not stressed out or anything." It's really all up to you, just as a honeymoon is optional after the wedding. My advice though? Take one. Go on a babymoon. It's a great way to destress, relax and to reconnect with your partner!
The second trimester would probably be the best time to take a babymoon — one is strong enough, can still travel, and you're notyet that pressured in getting baby stuff together. H & I planned on this during my 5th month of pregnancy, but the AH1N1 scare pushed us to just stay home. Oh well, we thought, we could do without the babymoon.
Thankfully, part of my friends' present during our 2nd baby shower was a stay at the hotel where we celebrated the shower. When my friends said bye-bye for the afternoon, we had the suite all to ourselves! It was an impromptu babymoon, and we enjoyed every minute of it.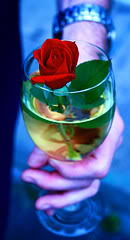 What I loved about our babymoon: It was a welcome break from baby planning and a great way for us to reconnect as husband and wife, not as Mommy and Daddy. There were no dishes in the sink to think about. No bed to make in the morning. Breakfast was a delightful spread, no need to get up early to cook. I didn't have my staple baby books to read, so I just relaxed while watching DVDs with H. Sure, there was talk about the baby, but nothing about baby planning. It was more "The next time we stay at a hotel, Timmy will be with us!" than "Did we buy enough diapers and bottles for his baby bag? Let me check my list…" It was ideal to get away from our home even for one night. If I were home, I probably would've found some chore to act on. Since we were in a hotel, it was all about chilling out. And both of us badly needed some chilling out.
On our way home the next day, we were both so recharged, so refreshed. All of that in just one night away from home!
How you plan your babymoon is all up to you! It could be as simple as a day away from home or a whole week. It could be a quick overnight stay at a nearby hotel or a vacation out of the country. Just be sure to get your doctor's approval if you're traveling far, far away.
However which way you plan to spend your babymoon, make sure it's all about you and your partner. Sure, baby talk will make its way into your talks, especially when your belly's oh-so-big! But do make an effort to make your little vacation more about you two. Note that it will probably take a long time before both of you go on a vacation all by yourselves.
While everything will be more exciting when the baby arrives, spending time together as husband and wife — just the two of you — is also precious.
Image credit: D Sharon Pruitt