Well, well, well.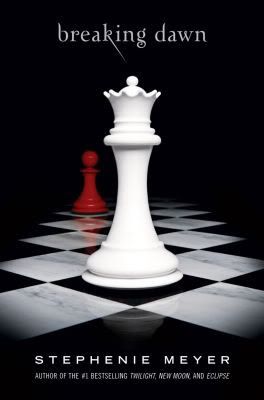 Breaking Dawn, the much anticipated fourth book in the Twilight series, was released last weekend.
Will Bella become a vampire? Who will she choose — Edward or Jacob? What comes next for the three lead characters?
These questions filled my head (and other Twilighters' heads) for a good year or so. Our questions were finally answered a few days ago. Finally, our thirst for answers would be quenched.
Was your thirst quenched?
I got my copy Monday afternoon, and shortly after midnight I was done reading Breaking Dawn. While I read pretty fast, I have to admit there were pages I skimmed through. 😉 I wanted to finish the book in one night! And so I did.
And now I want to share my thoughts. But I don't want to spoil your fun. So to those who have not read it but want to read it, do not click on "Read more" or go beyond the next image okay? SPOILERS WARNING.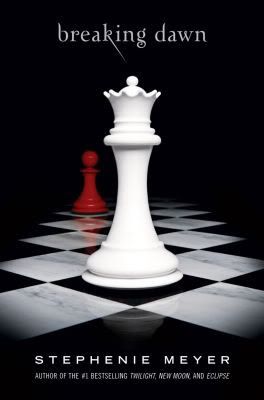 WARNING! Spoilers for Breaking Dawn follow.
**********
Are you sure you've read it?
Are you sure you don't want to read it?
Okay I'm just making sure. I don't want to spoil the surprise.
Last chance to turn back.
Don't say I didn't warn you!
**********
My thoughts in bullet points because I cannot write cohesively about this book just yet.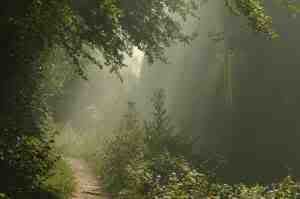 Here's what I didn't like:
– Renesmee? Oh c'mon. I struggled everytime her name would be mentioned.
– Bella, Bella, Bella. You woke up with bruises all over your body after that first night of woohoo with Edward. Weren't you the slightest bit freaked out? It must've been a fabulous first time but c'mon, weren't you a little put off by being black and blue the next morning? A little reality check here please. I don't know anyone who would've been okay with that.
– Rosalie. There must have been an attempt to make her maternal side come out but frankly, she regressed to being one-dimensional. When she started her back story in Eclipse, I felt more sympathy for her, and grew to appreciate her more. Then Breaking Dawn had to totally change that. For the worse.
– Jacob imprints. I like the idea of imprinting. I did not like who he imprinted on. Contrived much?
– Humans, hello? Where did Mike, Jessica, Angela, Ben and Tyler go?
– So… vampires have sperm? I thought they were all venom. Guess not. I guess the super strong venom doesn't kill sperm. There's something wrong with the logic there.
– The Volturi. They were FREAKING SCARY in New Moon. They're nowhere half as scary in Breaking Dawn. Sigh.
– Bella suddenly becoming so accepting of being a Mom. COME ON. After being soooo averse to getting married, she suddenly makes a quick change of heart once she gets pregnant. Okay, I understand that there's some kind of maternal bond going on there but couldn't there have been more tension? Bella was written to be clingy and a little immature, then she suddenly matures when she has a kid? By suddenly I mean SUDDENLY? Too fast, too fast.
– I didn't feel Bella and Edward's parental bond with Nessie. I. so. didn't. Shouldn't they have been all gaga over their little abomination, er, blessing?
– Er… who's Lizzie again? I was hoping Jacob would imprint on her.
– What's the relevance of "Breaking Dawn" as title? Sorry, I missed that. That must've been the part when I conked out for a few minutes.
– I guess Darmouth's out of the picture huh? I wanted Bella to go to college heehee.
– Half-breed vampires. It's either you're a vampire or you're not right? So will there be half-werewolves soon? I'm wondering what Jacob and Nessie's future kids will be like. Two parts human, one part werewolf, one part vampire. Wow. Identity crisis to the max.
– Renee and Charlie giving them the go-signal quickly. Are these parents for real? Didn't they sermon Bella one bit? It's one helluva scare to get married so quickly (believe me, I know!) but to do that AT the age of 17 and 18? Come on now.
– Chopseuy book. That said, I felt the events in the book were just thrown in together without giving it the right amount of tension or details to make each major event richer.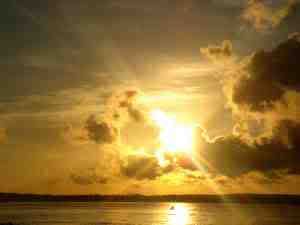 Here's what I liked about the book:
– Bella and Edward do really love each other. Fine. It's very much palpable throughout the book.
– How Bella transformed into a vampire. I enjoyed reading how different the sensations were compared to being human. The details in Bella's observations were interesting. Like Jasper's face, the dust mites, etc. Those little details made me appreciate how fantastic vampire senses are. This is my favorite part in the whole book.
– Emmett. Sexual innuendos were funny and spot on. Much needed comic relief.
– Seth. He's the Robin to Jacob's Batman. Something like that. Seth's the one who kept it most real too.
– Broken headboards, woohoo on the floor… Fine, fine. Vamp lovin' must be really super phenomenal. This pretty much sealed the deal that Breaking Dawn is not for kids. Not for young adults either, really. I wouldn't let my 13-year-old cousin read this.
– Jacob's "Sure, sure." Makes an appearance several times throughout the book.
– The conversations among wolves. I liked how we got into their heads.
– How wolves bow down to the Alpha. In the earlier books, when the younger werewolves would adhere to Sam, I thought they were just being obedient. After understanding how powerful the Alpha wolf is, I understand there is also reverence mixed in.
– Jacob at the wedding. Loved it. That's how true a friend he is.
– Sue and Charlie. Sweet idea. Sweet promise.
– Bella drinking blood through a straw. Gross but an interesting twist nonetheless. Thanks to Jacob.
– Isle Esme. Honeymoon Cullen-style.
– Edward explaining to Bella why he had so much free time to learn piano, read books, etc. I thought that was a cute moment when they were laughing in bed together. It was a sweet couple moment.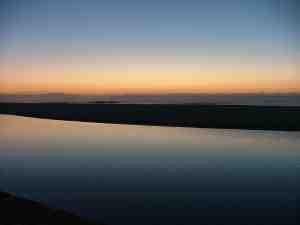 NET, it could have been a great book. I had the feeling that the book was rushing through so many events. The wedding tension was great, the honeymoon was good, then when Bella got pregnant, everything went downhill. The book sped along with Nessie's quick growth, and a lot of possible tension and rich details were left behind. For example, I would have loved to have seen more of Edward's dilemma as a father. Heck, that's why Nessie's in the picture right? The book seemed to skim through events I wished were more developed (Bella's pregnancy dilemma, if there was one) and lingered too much on events I wish I were shorter (Vampires of the world unite.)
I want to appreciate the book. I really do. But after re-reading some parts this afternoon, I just feel more and more that the series should have ended with Eclipse. Heck, I've read better fan fic premises than this one.
Sadly, this book is too convenient a fairy tale and does not give any of the first three books justice.
These are my thoughts. What did you think of Breaking Dawn? Let's keep this an open discussion. No bashing please. Whether you loved or hated it, I'd really like to hear your thoughts on this.