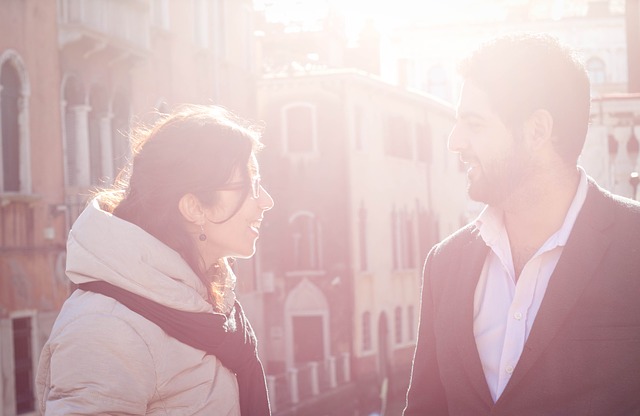 I went to the studio to see if he still worked there. It has been a year since we met, and I was certain I was just one of the many faces he saw that day. I remembered him distinctly wearing a black jacket, white shirt and slacks – his uniform, actually. And then I found myself back at his workplace, one year later, just wondering if he still worked there.
Well, I was also there because I wanted to buy a souvenir. Really. I had forgotten to do so last year, so… there I was. In line. Buying a souvenir. Scoping out the place for his dark brown hair. I wondered if it was as wavy as I remembered it.
And then I saw him. I was not surprised I was able to point him out amidst the crowd of tourists he was leading, even if there were other tour guides in the same area. My heart jumped as I saw his crooked smile. I wanted to kick myself for still harboring this crush on him. One year ago, just one day. Come on!, I silently screamed at myself.
But because I was a sucker for emotional distress, I walked over to him when he had waved goodbye to his group.
"Hey there," I said casually. It had come out better than I had rehearsed.
His head turned towards me and he smiled back. "Hi! Can I help you?"
"Uh," I stammered. "I was um, wondering when the next tour schedule is." How could I have thought he'd friggin' remember me?
"The next one starts in half an hour," he smiled, locking his tram in place. "Do you have plans of joining one later?"
At that point, I had decided I wouldn't spend forty bucks on two hours of even more emotional distress and so I just replied, "Maybe… I'm not sure yet. I was on the tour last year so maybe not much has changed, right?"
He took a step towards me. "Well," he started. "It's more or less the same, but there's a shoot going on for the new Ethan Hawke movie that I might be able to sneak my tour group into."
I froze.
His eyes locked with mine.
"Before Sunrise was your favorite film," he said quietly.
"You remember," I whispered.
He smiled warmly.
I guess I wasn't just one of those faces, one year ago, that day.
(Written Feb. 7, 2008. Image from Pixabay.)