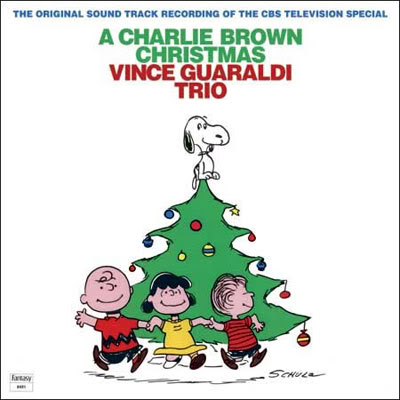 Lately, I've been kicking off my mornings and wrapping up my evenings by listening to the soundtrack from A Charlie Brown Christmas. It fills me with positivity during the day and relaxes me at night. My baby likes it too. He moves around in my tummy when he hears it. Move over Baby Einstein and Mozart! Little Timmy's stimulated by Christmas songs!
I put the whole album on repeat. At work, I close my office door lest my colleagues think I'm going cuckoo with the holiday songs already. I just can't get enough of "Christmas Time is Here." Have a listen here and be relaxed. Wait, grab your glass of wine (hot chocolate with marshmallows for me), dim the lights, sit on the couch, put your feet up. Now listen.
Now don't you feel so relaxed too? And don't you wish it were Christmas already?

What music do you listen to when you want to relax?