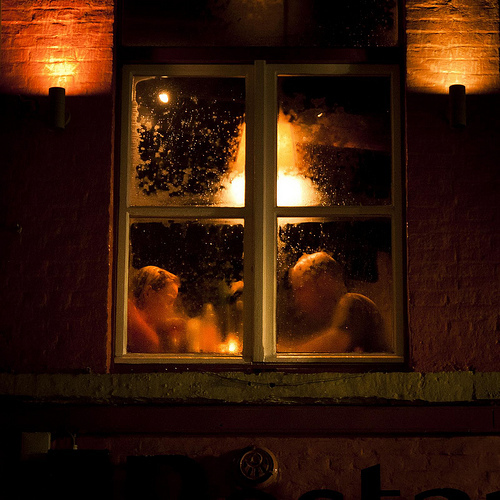 I hate it when I lose my best friends to their boyfriends.
The Best friend #1 Case. I was sitting at the coffee shop waiting for her. She's usually ten minutes late, but when half an hour passed by without a text from her I knew something was up. "I'm at the nook. Where are you?," I texted. It took twenty minutes before I got a reply. "So sorry. Am with James. Resched?" Well. My coffee was cold, my stories were old and I was all by my lonesome on a Sunday morning. "OK," I texted back.
The Best Friend #2 Case. We had tickets to the ice skating show and were ecstatic. The other girls thought we were lame ("C'mon, mascots on skates? What are you, four?!") but we thought it would be fun. A few nights before the show she shows up on my doorstep with our tickets. "I can't go, Marvin thinks I should watch more mature things," she apologized. I snickered. "Mature?", I started. "Marvin goes to comic conventions dressed as a superhero who can't fly and he doesn't want you to watch this with me?" I rolled my eyes. She said she'll join me next year. Whatever. I ended up watching with my ten-year-old niece. We had a lot of fun.
The Best Friend #3 Case. "I won't desert you like those two did," she assured me, when we were both abandoned by the other two. "I do need to get a lot of work done tonight though, can we meet for dinner tomorrow instead?" I shrugged. It's a senseless battle to disagree about that with a workaholic. Those late nights became numerous though as she ended up having an affair with her boss.
Maybe I should get new friends.
Last night, I was stood up again by Best Friend #1 at the coffee shop. I was staring into my cup when the guy in the opposite table met my eye. He smiled. I smiled. I noticed he kept looking at his watch.
I don't usually fraternize outside my wee little circle (very very wee) so I don't know where I got the courage to blurt out, "Stood up huh?"
He looked alarmed at first, then broke into a grin. "Yeah. You too?"
How do I explain? I just nodded. "Sucks."
"Tell me about it," he shook his head. "Hey, do you want to get another cup of coffee? We're both here anyway."
I nodded, and we ended up having a great night of conversation.
I got a text from him this morning. "Coffee this afternoon?," he asked. "Only if you won't stand me up," I replied. "Not a chance," he answered back.
Misery loves company. I may just about be standing up my friends soon.
(Written March 24, 2011. Photo credit: Some rights reserved by Gilderic)