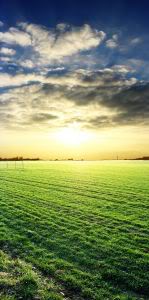 Thanks to all who've joined my journal contest! (See sidebar) I can't wait to start the raffle at midnight (MNL time) — so if you still want to join, you've still got time. Thanks for making time to write such heartwarming entries. I find them very encouraging and your favorite entries give me an idea of what to pursue further in my blog.
I start my new work on Monday, so that's pretty exciting. It's a new industry I'll be in so I feel a wee bit scared but even more thrilled. Newness is always a welcome change, right? Walk on water when you can!
I'm thinking of getting my hair colored. Now THAT's where I don't want to walk on water. I have till tomorrow to decide so hmmm…. any recommendations? I know zilch about do's and don'ts for hair. For as long as I keep it clean and out of my face, I'm fine.
Thanks to everyone who showered me with anniversary greetings. H & I celebrated our wedding anniversary weekend at The Boutique Bed & Breakfast Hotel in Tagaytay. It was a very good stay. I'll write about it soon after we sort through the photos.
I've got a June blog carnival lined up, will make the announcement next week.

Any ideas for the weekend soiree? Throw in your ideas for themes in the comments section.
And to the married ones, I ask you: "If there was something you could change about your wedding preparations (from the beginning till the big day and maybe even after), what would you change?" While our wedding days may have been kickass happy, I'm certain there were little snags here and there that could've been avoided. Let's help the about-to-be-married ones learn from our experiences. I'll compile the answers and publish them in So You're Getting Married.