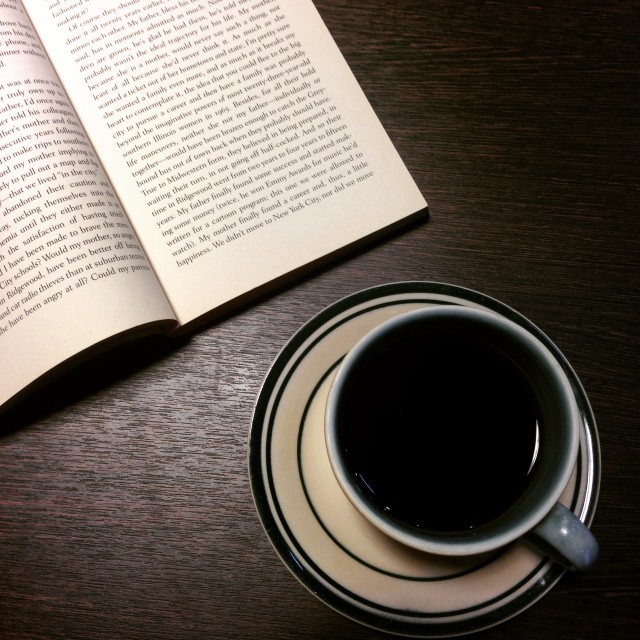 Finding quiet time is easier than you think. It's all about being aware of the quiet moments a day offers you and seizing it fully, wholeheartedly.
I don't really have quiet time at home. There's playtime with the little boy, adults things to fix and talk about with the husband. At work, there's hardly quiet time too with the to-do list being checked and adjusted.
Quiet time is important to me because it's my personal time. It's my time when I can do whatever I want, at my own pace. While there are pockets of quiet time at home (while the little boy sleeps or when my Mom is watching him), it's still a different kind of quiet time when you're fully focused on what you're doing.
I found that quiet time between 7.30-8.30 am. It's that time when I'm already at work, but haven't started working just yet. It's that time of quietly easing into the day. I find it's best spent while having breakfast and reading my book of the moment. Finding quiet time has been a success, and a date with myself that I look forward to.
My morning hours at work fluctuate depending on how traffic is, so when the day offers me that one hour pocket I seize it! All I need is my book and a good plate of breakfast, and I'm as happy as can be. I find that the quiet time helps me ground myself for the day that's coming. I need that quiet time to anchor myself and start the day a little less crazy, a little more sane. 😉
How do you find your quiet time? Where do you find it best?