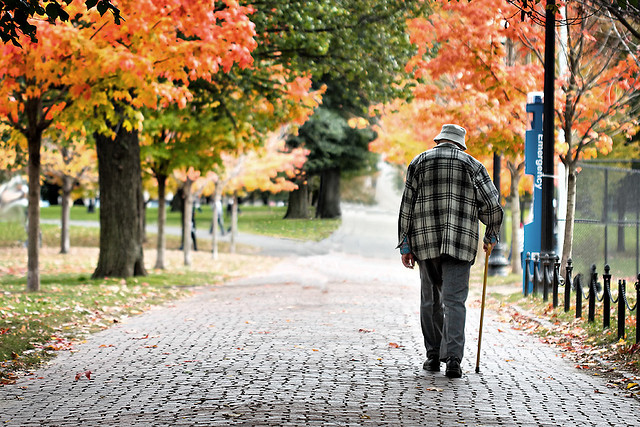 I'm scared of losing him. Sometimes I hate him. Sometimes I snap at him. Sometimes I just want to run from him. But the truth is I love him deeply, that I cannot live without his presence, his hands, his embrace.
I wonder how we will be twenty years from now. Will either of us be alone? It's a thought that freaks me out but will eventually be a reality, hopefully far too long from today.
If I die before he does, I hope he finds solace. I hope he finds peace. I hope he knows that despite all the nagging and the tears I love him. I'd say I'd look over him while I'm in heaven or something but I wouldn't really know about that.
All I can do is love him more today.
(Written August 9, 2011. Image by Chaval Brasil c/o Flickr)
*****
I wrote this 4 years ago, when I gave out the writing prompt: "Write about the fear of losing a loved one." This is what came out. A piece for my husband. While it was written many years ago, what it contains still holds true. We don't like talking about death, my husband and I. It scares us both. But in re-reading this piece I am reminded of something more powerful than fear — love. With that, I'll keep loving him more and more today.
*****
Write about the fear of losing a loved one. Do you and your spouse talk about this? How do you deal with it? It's not a pleasant topic, but it does need to be brought out in the open, right?