So I resigned from work two months ago. I remember the last time I resigned. I used terms like "walking on water" and stuff. I guess I'll use it again. I'm walking on water. Taking a risk. Newness is always a risk.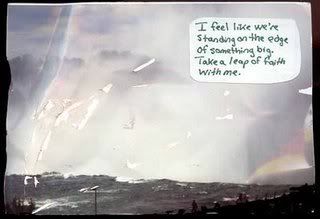 I'm excited about my new job. I'm also scared. But most of all, I'm really happy the opportunity came at the right time. I feel giddy all the way to my toes.
But how do you say goodbye to six years? Six wonderful years with officemates who've turned friends turned family? Well, you don't. You just take a deep breath, close your eyes and say, "Thank you."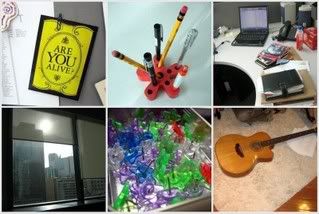 To my officemates who are reading this blog right now, go back to work. Haha! 😉 Thank you for the surprise despedida. Thank you for making time to be with me at the party. Thank you for believing in me and enabling me to grow with you. I couldn't have asked for a better work family the past years.
My Mom once told me, "Don't waste those talents! Don't waste that intelligence!" She gave me that advice when I was a stubborn 12-year-old. I didn't want to skip a grade because I'd miss the friends I'd leave behind. Right. Where are those friends now? Haha! I still follow it now that I'm 30. I still follow it every time I need to push myself more. Moms always know best. Thank you Mama!
So anyway…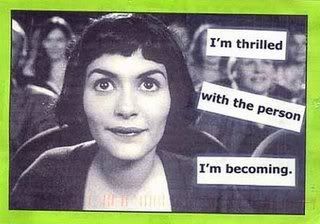 I've grown a lot since '98, the year I started working. My career has contributed a lot to who I am now. And I can say I'm very happy with where I am in my life. I'm very thankful for all my mentors. I've learned a lot, and continue to learn tons. I'm happy my career allowed me to explore my passion for writing and creativity. Who knows what the next ten years in my career will be? I hope they will be as fruitful as the first ten years.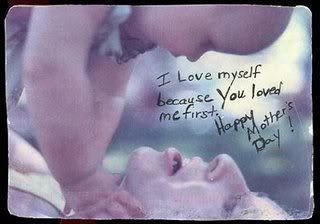 And there are so many things I still want to do. I want to start a family. There were many hindrances the past five years, but slowly I can see the barriers going down. There's something different about 2008. My friends and I call it The Year of Movement. I sense that many more things will move for the better in my life. Perhaps we will start with a family this year. Perhaps we will find a permanent home. Perhaps, perhaps.
I do feel like I'm standing on the edge of something big. I've already taken a leap of faith. My family and friends have taken a leap with me too. It's comforting and exciting.
I can't wait for the second half of the year to begin.
Images from PostSecret. Mosaic by me.