Brother Wolves
The Twilight Lexicon team interviewed Solomon Trimble (who plays Sam Uley), Krys (Embry) and Taylor Lautner (Jacob Black).
Embry's a cutie! He's funny! I loved the chemistry between all three. And did you get the take-charge vibe from Solomon? It's sooo Sam.
New Twilight Movie Set Pics
Click to enlarge the above images. This one I love: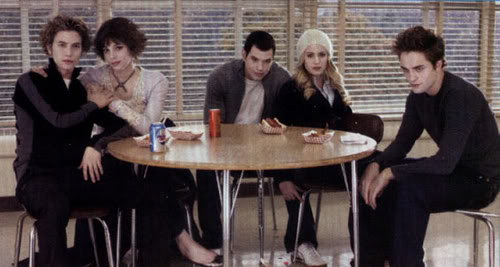 Would you dare to sit with the Cullens during lunch? I probably wouldn't.
Pictures are from Popstar! magazine. Thanks to vball-lover for the lead!