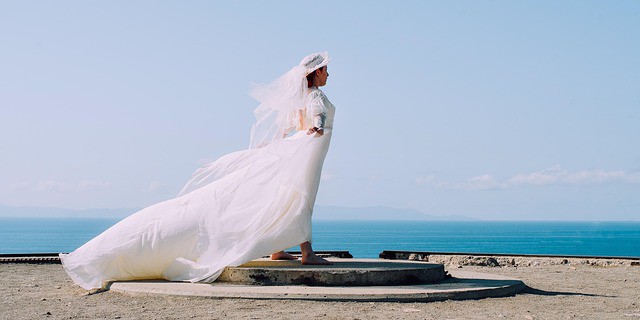 There were five of us in the room that night.
You,
me,
and the three ladies I will never come up to par with.
The diamond ring on me shouts that
I AM THE ONLY ONE
(for now, right now, until the next one comes along).
Why do women believe they can change men?
I don't think I can change you, nor want to
but your repeated mentions of names from the past
makes me think I should run, run,
run.
Today I am the only one
to you.
As the veil is lifted and the first dance is celebrated
I think about what I will be to you
tomorrow.
There is no fighting ghosts, and as we
move about our every day
they linger still around you
and I
wonder
if I should've run.
—
(This first appeared on Redbubble.)