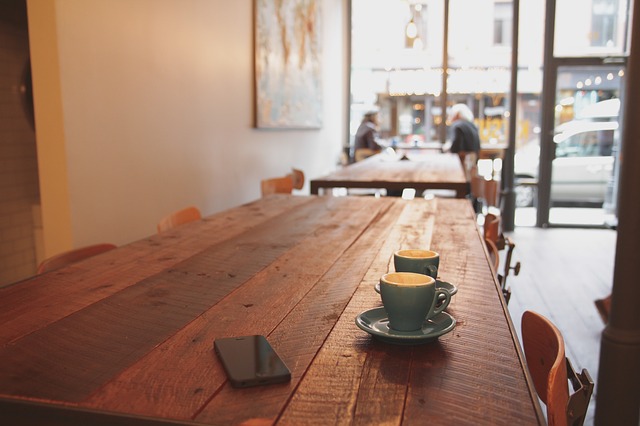 Broad-shouldered man in a black collared shirt. He looked hot. And young. Too young for me in my late 30s. I went back to my reading and sipped my venti latte. At the corner of my eye though, I saw him approaching my table.
"Michelle?," he smiled uncertainly. Hmm, he knew my name.
"Yes?," I smiled back, taking in this young Adonis before me. Young Adonis? Crap, I am old thinking this way.
"It's me, Charlie. Charlie Baxter," he said, smiling again and holding out his hand awkwardly. Baxter. No way. "Er, you used to go out with my older brother Brian."
Of course. Brian and I had dated all throughout university, and Charlie would tag along. He was a wee little one, a little boy with chocolate smeared all over his mouth most times. I taught him how to play chess while his older brother reviewed for his tons of medical exams. Charlie was twelve years younger than I was, if I remember right.
"Charlie," I took his hand and shook it firmly, then offered the vacant seat across me. He sat down eagerly, settling his coffee cup on the table. "I didn't recognize you at all. Forgive me but you're forever six years old in my memory."
He laughed. "I don't blame you. You met me when I was six till I was maybe, ten, right?" He paused. "Oh I'm sorry, I didn't mean anything…"
"Bygones," I nodded, knowing he was referring to the bad breakup of eons ago. "So what have you been up to? Why are you in this coffee shop full of oldies?," I joked.
We talked. And talked. I learned Charlie was a banker, that he lived in an apartment not far from the coffee shop, that he made a terrible coffee brew and would rather spend money on commercial coffee than suffer every morning at home. He admitted he read my columns every Saturday morning, to which I was secretly pleased. Talks of career led to talks of lovelife. He was dating a college flame, and I shared I was recently divorced, my 9-year-old twin girls at their grandparents' for the summer.
Our coffee led to splitting a huge blueberry danish together, and two more cups of coffee  for each of us. I learned that Brian was now a cardiologist in California, married with three kids. His parents never left the South, choosing to keep their medical practice at home. It was pretty weird and illuminating learning about this family that almost became my set of in-laws.
"Oh damn," he said urgently, cutting his story about how he got into banking short. "I'm supposed to meet Beth, um, my girlfriend." He blushed. "I mean, I was supposed to meet her half an hour ago. My bad."
"We don't want to keep her waiting now," I smiled, sneaking a peek at my watch. We'd been talking for three hours! I didn't even notice. Or maybe I did.
"It was great bumping into you, Michelle," he stood up and put on his jacket. "Um, do you mind if I ask for your number? It's nice to see a familiar face around here." I dictated the number to him as he keyed it into his cellphone. "Thanks. I'll see you around."
"Take care, Charlie Baxter," I waved goodbye. This hot young man in the black collared shirt. I watched him walk towards the door. I watched him turn left. I watched him wave goodbye at me through the coffee shop window. I waved bye again.
That was interesting. Thoughts filled my head. Impossible thoughts. I pushed them away.
My phone vibrated. It was a message from Charlie. Impossible thoughts? Possible. We're meeting for coffee again in a couple of days. There's nothing wrong with dating your ex-boyfriend's much, much younger brother now, is there?
I went back to my reading and sipped my third venti latte. My heart did a little dance, and no it wasn't from the caffeine.
(Written in August 13, 2009. Image from Pixabay.)
Want to read more short stories? Click here.