This post is for my friend A.
No matter how busy you are or how busy you think you are, try making time to have lunch with good friends. An hour may not be enough to catch up on each other's news, but it will be an hour well-spent. And that one hour is better than no hour at all!
Sharing goals, sharing tips on how to get to those goals — the conversation will be made of nothing but win. Whether the life plans you share can happen as soon as Monday or over the next ten years, it feels great sharing them with someone who understands you well, someone you know will support you.
So here's to real friendship. Here's to bringing tranquility into a friend's frenzied day. Here's to bringing excitement to a friend's quiet ways. Here's to the life balance friendship brings. Cheers!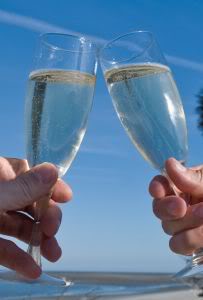 When was the last time you went to lunch with a friend?