What is "It's A Wife's Life Blog Carnival"?
This blog carnival is open to all those who'd like to share their wifely stories. Whether frustrations or hopes, recipes or humorous situations, love stories or epiphanies, if you've got your own wifely story please do share! Let's learn from one another. Husbands are also welcome to write about their wives. Keep it clean everyone!

How do I join?
Step 1: Publish your article in your blog, then note its Permalink URL. (What's a permalink?)
Step 2: Submit your article to the carnival via this form.
When is the deadline?
For this first round, articles will be accepted till August 11, and the carnival will be published on the 13th.
What's a blog carnival?
Think of it as a circle or collection of blog entries sharing a particular topic. Every blog carnival has a host. In this case, it's me. I'm responsible for collecting the articles and publishing them on the said date. Every blog carnival has contributors. We have two submissions to It's a Wife's Life so far, and I hope we have more!

Every blog carnival has editions, and I'm hoping that we get to do this on a regular basis.
I've been joining blog carnivals for a long time now and have hosted several such as the Book Review Blog Carnival and Lasang Pinoy's Oh My Gulay! Vegetable Parade.
What I love about blog carnivals is that it's a great place to meet like-minded bloggers and read up on shared interests.
So… why an "It's a Wife's Life?" blog carnival?
I haven't encountered that many carnivals on the wife life, so LET'S DO THIS!! It's time there was a blog carnival for this. We see a lot of carnivals on parenting, but not that many on marriage and being wives.
Can I submit an entry even if I'm not a wife?
Sure you can! For as long as your article is on-topic, it can be included in the blog carnival. That's why husbands are welcome to write about the wife life, and others too!
Can I make a logo for the carnival?
Please do! I welcome submissions for It's A Wife's Life Blog Carnival Buttons. We can use them for future editions. That would be wonderful.
If you have any other questions, please leave a comment and I'll get back to you. I hope to read your entries soon!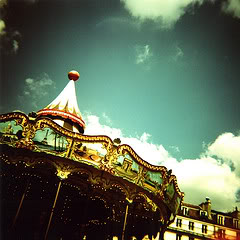 Image by stephanie