"I think we ought to read only the kind of books that wound and stab us."
— Franz Kafka
I am a bookworm. I love reading. And that is why I heartfully agree with Kafka. If a book doesn't move me or give me pain in any way, I don't like it. It's not always a bad pain, heck, I'm no masochist. But for a book to be really worth reading, there has to be a conflict, and the conflict has to be real — real enough to ignite enough excitement for me to turn the page, real enough to feel for the characters, real enough to live the book while you read it. I suppose fellow bookworms can relate to this.
Three books I've read recently that have wounded and stabbed me are Stephenie Meyer's brilliant novels: Twilight, New Moon and Eclipse.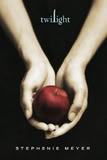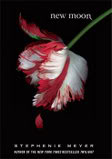 Twilight
was launched in 2005. I'd see it in the bookstores, read the back page and go, "Young adult fiction on vampires? Not my type." While I enjoy reading books for young adults, I'm not really into horror stories or anything that I thought was potentially bubblegum. Face it, there are a lot of teenybopper vampire stories out there. But boy, was I mistaken. My friend Joffin recommended the series, and that made me give Twilight another look.
When I chanced upon Twilight at Fully Booked, I decided to read the first few pages. Well, well, well, one hour later, I was still holding the book, seated on one of the bookstore's benches, fully engrossed in my reading. I fell in love with Bella, the lead character, the teenage girl who finds herself falling for a vampire named Edward. I found myself turning page after page, drinking in more and more of the story with a longing that might have been comparable to Edward's desire for Bella's blood… okay, maybe not that extreme. To make a long story short, Meyer's writing consumed me.
Twilight, its sequel New Moon and the latest in the series Eclipse have all wounded and stabbed me, to borrow Kafka's words. During the last few chapters of Eclipse, I was curled up in my chair, and when a critical decision was about to be made by one of the characters, I writhed in pain and just said, "No! No!" Looking back, I must've looked silly and am I glad I didn't do that in a public place, but man, I was just so into the moment that nothing else mattered. As soon as I read the last lines of the book, my heart felt like it was being pierced so many times but at the same time, I was elated…
I won't spoil the stories for you guys, but you can read a synopsis of each book on the author's site. Just don't click on the FAQ portion of each book because there will be spoilers.

To Stephenie Meyer: YOU ROCK. You are a genius. I cannot wait for Midnight Sun and Breaking Dawn. I cannot wait for The Host. Why does 2008 have to be so far away? You are one of the best writers ever. *insert fan girl shriek here*

To my friends: Try reading the Twilight series. If it doesn't catch your fancy, oh well. But if it does, e-mail me and let's gush about it! Aaaack!!!
"I think we ought to read only the kind of books that wound and stab us."
— Franz Kafka
Twilight. New Moon. Eclipse… Spot on, Kafka. Spot on!